Jean Paul VILLAIN gallery
presents...
---
GEN PAUL
(1895 - 1975)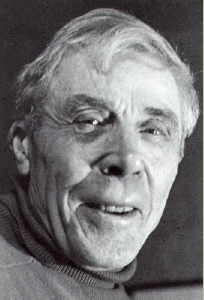 Gen Paul, the last great painter of Montmartre

He lies at rest in the cemetery Saint Vincent in Montmartre,
alongside his friend Utrillo, beneath a tombstone that bears no insciption.
"A dead man is a silent man who sleeps in the cold",
was the epitaph he had choosen, but the stone remains blank.
He was known as "the last of the cursed painters,"
even though this seems unjust when one really looks at his paintings.

In 1975, on his 80th birthday,
Le Figaro proclaimed: "Gen Paul the last 'monstre sacré' of Montmartre is eighty today."
And when Gen Paul died a few months later, Jean Paul CRESPELLE, the famous historian and specialist in the artistic and nocturnal life of Montmartre and Montparnasse wrote:
"Gen Paul was, in fact, one of the last great 'peintres maudits' in the tradition of Van Gogh,
Toulouse-Lautrec, Maurice Utrillo, Modigliani, Soutine, and those earlier painters, Goya and Caravaggio.

Gen Paul was born Eugène Paul on the second of July 1898 in a house in Montmartre on the Rue Lepic which had been painted by Van Gogh.
"Gen Paul, 2 avenue Junot Paris, Winter 43"
---
New GEN PAUL Catalog
Click here to see some of his Work